---
2021-02-25 - TA551 (SHATHAK) BACK TO PUSHING ICEDID (BOKBOT)
ASSOCIATED FILES:
NOTES:
From 2021-01-22 through at least 2021-02-05, the TA551 (Shathak) campaign was pushing Qakbot (Qbot) malware. Today it returned to pushing IcedID (Bokbot).
All zip archives on this site are password-protected. If you don't know the password, see the "about" page of this website.
IMAGES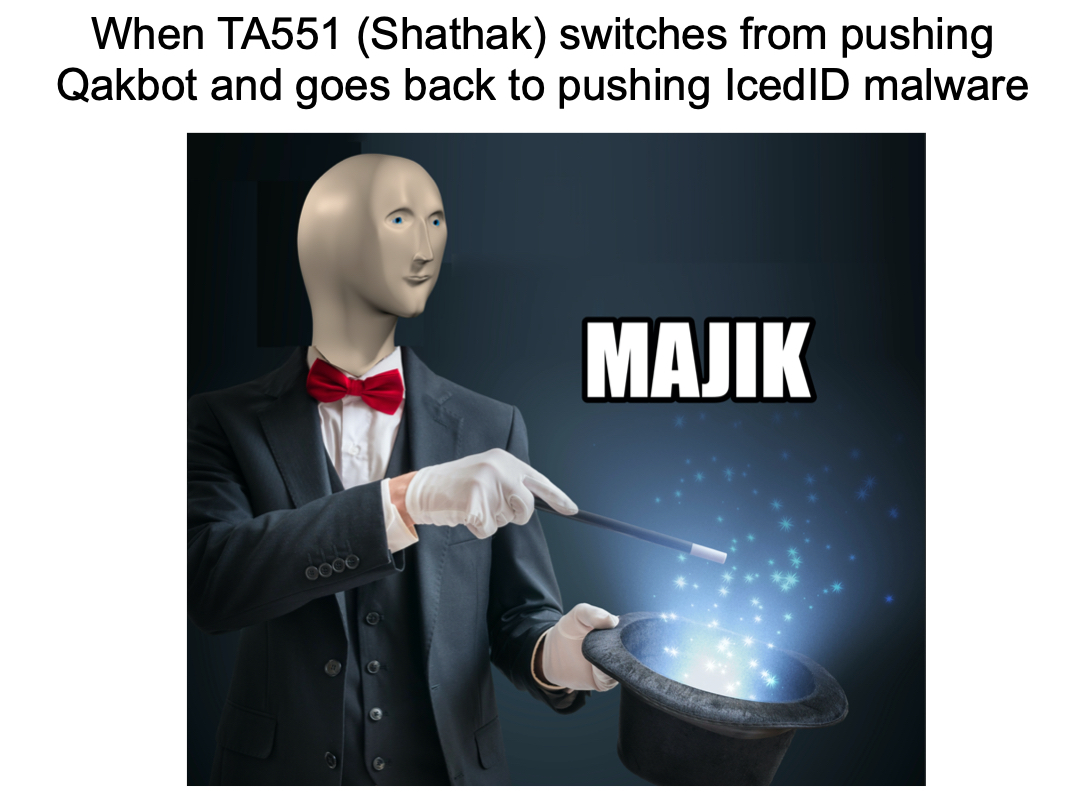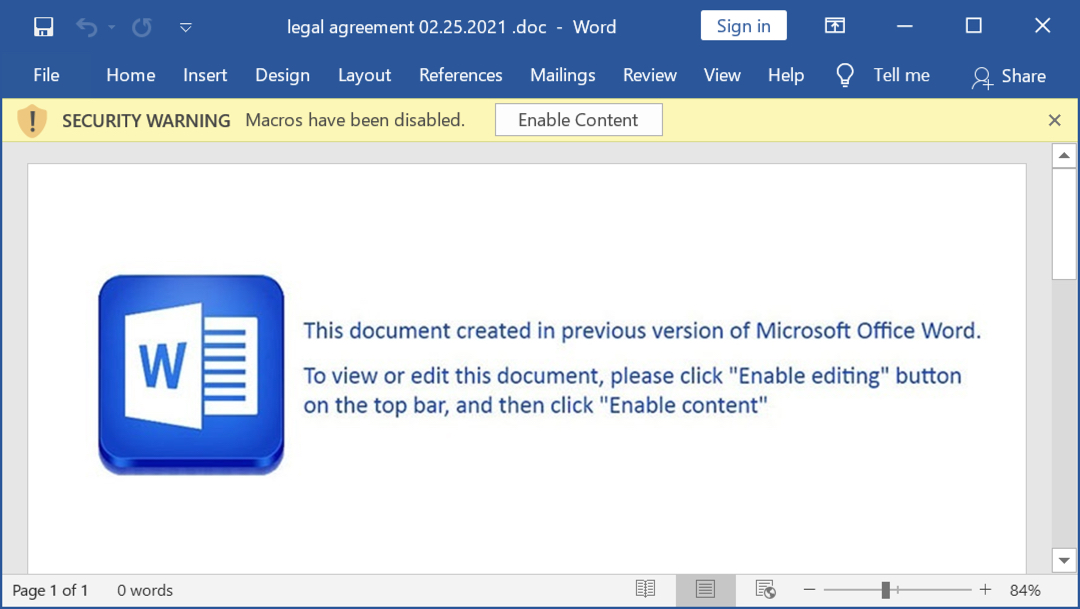 Shown above: Exeample from one of the Word documents seen today.


Shown above: Traffic from an infection filtered in Wireshark.
Click here to return to the main page.
---