---
2021-05-13 (THURSDAY) - HANCITOR WITH FICKER STEALER AND COBALT STRIKE
ASSOCIATED FILES:
REFERENCES:
NOTES:
All zip archives on this site are password-protected. If you don't know the password, see the "about" page of this website.
Victim's Active Directory (AD) environment from the pcap:
Victim's LAN segment range: 10.0.0.0/24 (10.0.0.0 through 10.0.0.255
Victim's Domain: sunbattleaxes.com
Victim's Domain controller: 10.0.0.2 - BattleAx-DC
LAN segment gateway: 10.0.0.1
LAN segment broadcast address: 10.0.0.255
IP address of the infected Windows host: 10.0.0.101
Host name of the infected Windows host: DESKTOP-UGSXCLB
User account name on the infected Windows host: albert.hamstein
IMAGES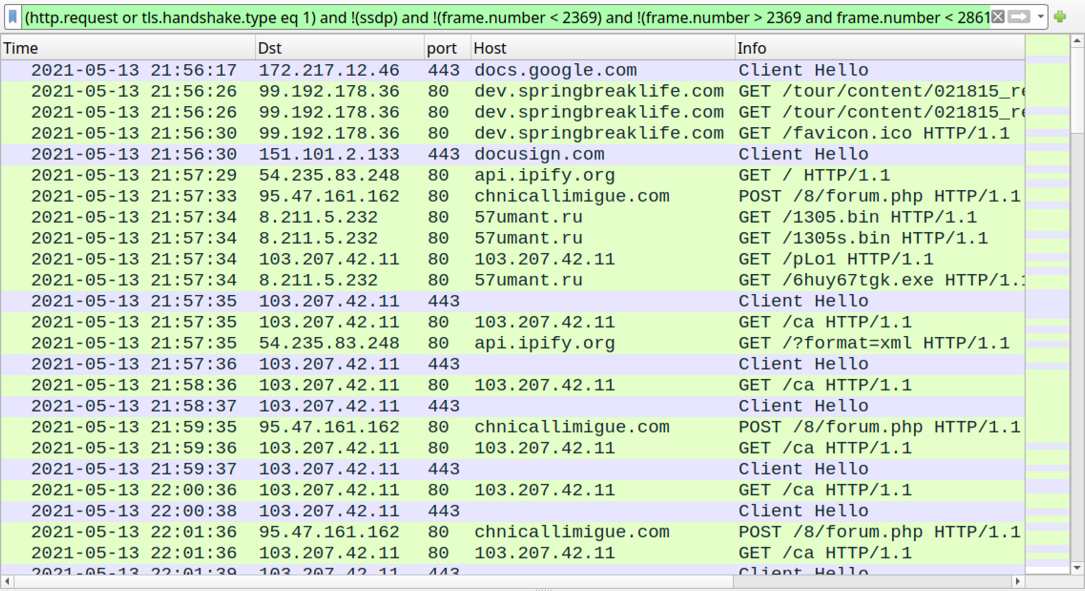 Shown above: Traffic from the infection filtered in Wireshark.
Click here to return to the main page.
---